Dan Duryea Injured Filming Thunder Bay (1952)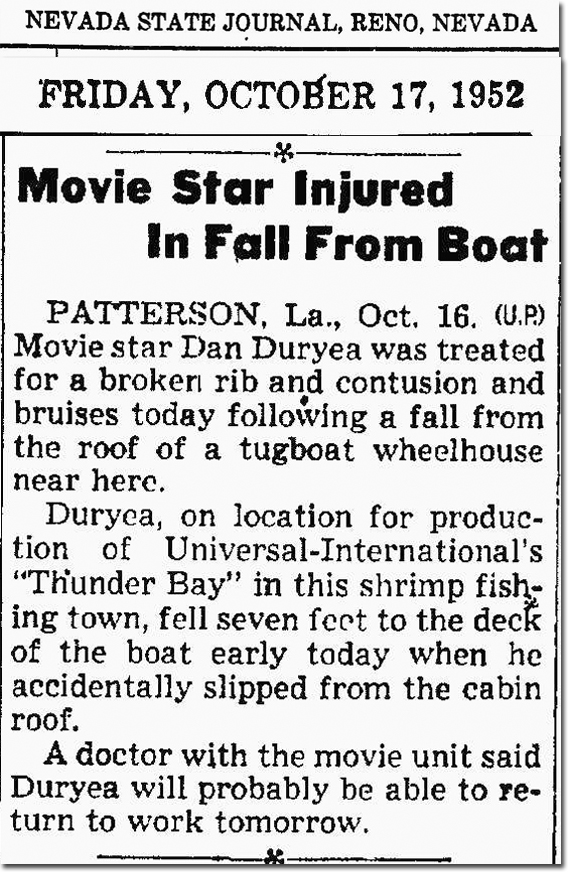 Nevada State Journal (Reno, Nevada)
Friday, October 17, 1952

MOVIE STAR INJURED IN FALL FROM BOAT

PATTERSON, La., Oct. 16 (U.P.)--- Movie star Dan Duryea was treated for a broken rib and contusion and bruises today following a fall from the roof of a tugboat wheelhouse near here.
Duryea, on location for production of Universal International's Thunder Bay in this shrimp fishing town, fell seven feet to the deck of the boat early today when he accidentally slipped from the cabin roof.
A doctor with the movie unit said Duryea will probably be able to return to work tomorrow.