Dan Duryea Takes Parts Seriously (1949)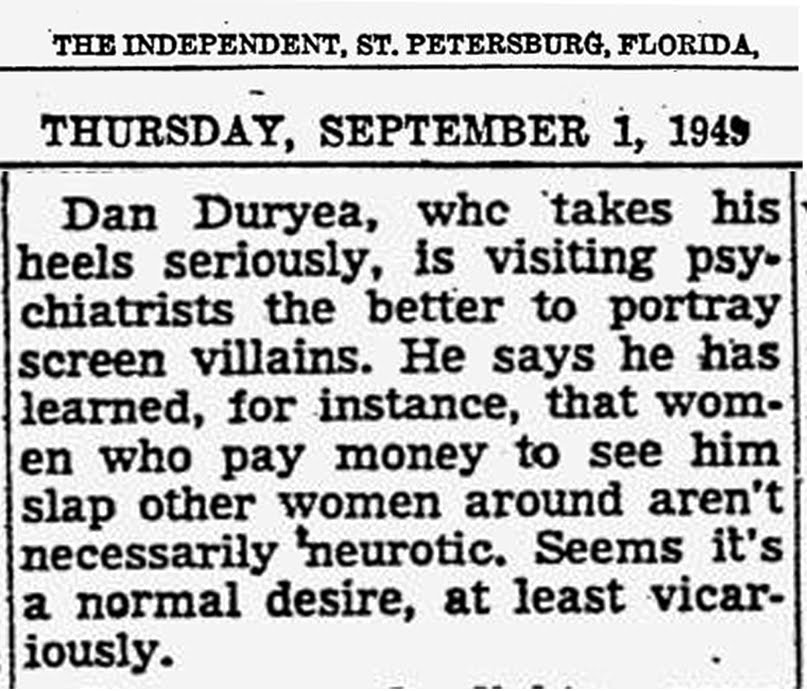 The Independent (St. Petersburg, Florida)
Thursday, September 1, 1949

HOLLYWOOD --- Dan Duryea, who takes his heels seriously, is visiting psychiatrists the better to portray screen villains. He says he has learned, for instance, that women who pay money to see him slap other women around aren't necessarily neurotic. Seems it's a normal desire, at least vicariously.